To help travellers navigate the airport and their pre-flight experience, we've created a list of Frequently Asked Questions from arrival to departure.  
Contest
Glide through winter travel tips contest

We encourage everyone to take our travel tips and turn them into your entries for our, 'Glide Through Winter Travel Tip Contest', open now until December 22nd, 2023, where one lucky winner a brand-new suitcase valued at $200!
Glide Through Winter Travel Tips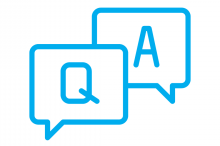 Q: What time do I need to arrive at the airport for my flight?
A: The holiday season is a busy time of year when we see a surge in passenger activity. We recommend contacting your airline directly for their check-in information; we also suggest arriving at least two hours before a domestic flight and three hours before an international flight. This will allow sufficient time for safe arrival, parking, check-in, security screening, and enjoying the amenities in the main terminal and departure area.
Q: Where can I park my vehicle?
A: There is high demand for airport parking during the holiday season. Depending on the duration of your trip, we have various parking options available:
Accessible Arrival: We offer designated accessible pick-up and drop-off areas curbside, as well as accessible priority parking on all levels of the parkade and the exterior lot, ensuring easy access to the terminal facilities.
Parkade Hourly: Ideal for those parking less than 24 hours, located on level P1. Look for the "Hourly Parking" signs and follow the directions. Maximum vehicle height is 86 inches.
Parkade Daily: Ideal for those parking for more than 24 hours, available on levels P1, P2, P3, and P4. Follow the "Daily Parking" signs upon approaching the Parkade. Maximum vehicle height is 86 inches.
Terminal Exterior Lot: Located a short walk from the terminal building, this open-air lot is conveniently located for those travelling for any length of time. Look for the "Exterior" parking signs upon entering the parking area. There is no maximum vehicle height for the Exterior Lot.
Park'N Fly: An affordable, long-term parking option at 668 Barnes Drive, just minutes away from the terminal building. Park'N Fly provides a free, accessible 24/7 shuttle service to and from the terminal.
Q: How can I expedite my journey through airport security?
A: Take advantage of YHZ Express, a free online reservation service, and consider the Verified Traveller program if eligible. These options are designed to streamline the security screening process and enhance the efficiency of your travel experience.
Q: It's winter in Halifax; what should you wear when travelling?
A: Dressing in layers at the airport is practical and comfortable, offering temperature control and efficiency during security checks.
Q: How can I stay updated on my flight status during the busy holiday season?
A: Download your airline's app on your smartphone or electronic device to receive real-time updates, ensuring you stay informed about any changes to your flight schedule or gate information throughout the holiday season.
Q: Can I bring wrapped presents through security screening?
A: CATSA recommends wrapping any items at your final destination to ensure that all items are visible and not concealed by wrapping paper as there may be a need to unwrap it for further review.
Q: How can I contribute to sustainable travel practices during my journey?
A: Promote eco-friendliness by filling up your reusable water bottle at any of our complimentary water stations, reducing single-use plastic waste and encouraging sustainable habits while travelling.
Q: How can I check-in for my flight? 
A: You have two convenient options for checking in:
Online Check-In: Check in with your airline up to 24 hours before your flight. Save time by checking in online, saving or printing your boarding pass at home, and organizing your luggage.
In-person Check-In: Visit our departure terminal and check-in at the designated counters for your airline.
Remember to check your airline's guidelines for carry-on bag size and restrictions before arriving at the airport. If you are checking a bag, review your airline's luggage instructions, and make sure it's easily distinguishable and meets the weight and size limitations. The baggage drop-off area is located behind the check-in counters.
Domestic/International Departures Check-In: Located on the main level of the terminal building.
U.S. Departures Check-In: Located on the 2nd floor of the terminal building. All passengers must be processed through U.S. Customs by 4:30 p.m. daily, regardless of their flight time. Please ensure you are checked in and processed by this time, even if your flight is delayed. Our U.S. Preclearance facility allows you to go through U.S. Customs before departing from Halifax, so you can arrive in the U.S. as a domestic passenger and continue your journey quickly.
Q: How do I find ridesharing (Uber), Transit, Taxi, and Car Rentals after landing at the airport?
Exit on the upper level (Bell Blvd.) for:
🅿️ Parkade entrance
🚕 Taxis and limos
🚌 Maritime Bus
Exit on the lower level (Silver Dart Dr.) for:
👋 Passenger pick-up
🚙 Rental cars
🚗 Uber/Rideshare
🚌 Halifax Transit Airport Bus
Q: What should I do before I board my flight?
Q: Flying into Canada?
A: Preparing your customs and immigration declaration for the Canada Border Services Agency (CBSA) can now be done in advance and will simplify your arrival experience. Use Advance CBSA Declaration within ArriveCAN the next time you fly.