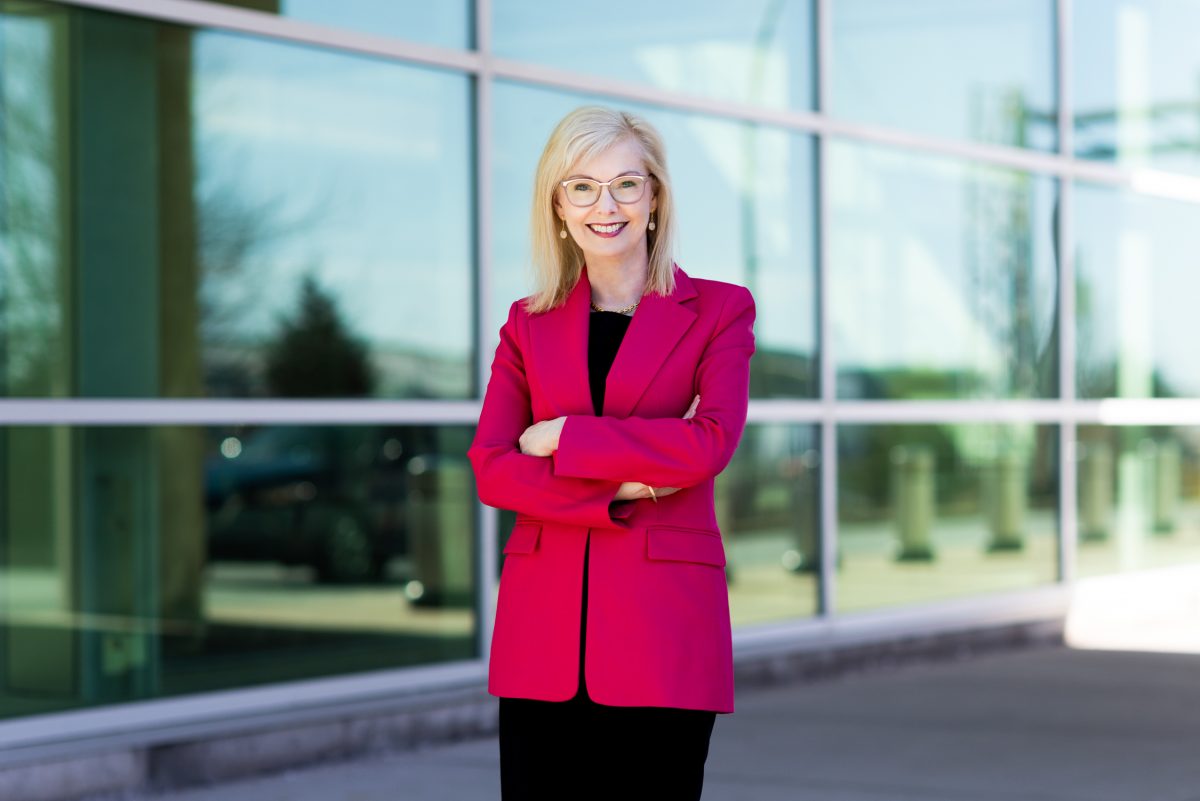 October 30, 2023
Halifax International Airport Authority (HIAA) is proud to announce that its President & CEO, Joyce Carter, has been honoured by the Women's Executive Network as a 2023 Canada's Most Powerful Women: Top 100 Award Winner in the Canada's Most Powerful CEOs category. This prestigious recognition celebrates exceptional women in Canada who drive significant change within their organizations and communities.
"Being named one of Canada's Most Powerful Women is truly an honour. I am humbled to be included among such remarkable leaders," said Carter. "I see this as a testament to the collective efforts of HIAA's dedicated team, the resilience of our entire organization, and the unwavering support of our partners and stakeholders."
With a remarkable career spanning over two decades at HIAA, Joyce has played a pivotal role in the growth and expansion of Halifax Stanfield, overseeing major infrastructure improvements and strategic planning. Her outstanding leadership guided the organization through the unprecedented challenges posed by the COVID-19 pandemic, and she is now focused on navigating through the recovery phase to position Halifax Stanfield for a bright future.
"The aviation industry is not without its challenges, but Joyce has faced these challenges head-on, and as a result, she has consistently found opportunities for growth and delivered positive outcomes. On behalf of the HIAA Board of Directors and all HIAA employees, I want to sincerely congratulate Joyce on this well-deserved award," said John S. Fitzpatrick, K.C., Chair, HIAA Board of Directors.
An influential figure in the aviation industry, Joyce is known for her visionary leadership and collaborative approach with stakeholders spanning Atlantic Canada's economic landscape and beyond. She has served as a board member for the Airports Council International (ACI) World Governing Board, chair and current board member of the Canadian Airports Council, and a board member and past president of the Atlantic Canada Airports Association.
Joyce has received several leadership accolades over the years, including being named one of the Top 25 Most Powerful Women in Business by Atlantic Business Magazine in 2023, Business Leader of the Year by the Halifax Chamber of Commerce in 2019, and recognition as one of Atlantic Canada's Top 50 CEOs by Atlantic Business Magazine in 2017, 2018, 2019, and 2020.
This year's awards theme is Like a Legend to honour women who dare to break norms and defy conventions. Joyce's recognition as a 2023 Canada's Most Powerful Women: Top 100 Award Winner has etched an important part of her legacy as an airport leader and a woman breaking through the glass ceiling.
Visit the Women's Executive Network website for additional information about the award and recipients.